Give the Gift of Smoothie Perfection
Giving a Juice Stop gift card is like handing a freshly picked arrangement of fruit to someone that will never expire and doesn't need to be refrigerated. This is no ordinary piece of plastic.
T&C: Available at Omaha, Fremont, Columbus, Norfolk and Papillion Locations. When values are loaded on one card. Offer starts: November 24, 2023. Offer ends: December 24, 2023. In store purchased only, rewards given via the Juice Stop App. Rewards can be obtained upon payment only.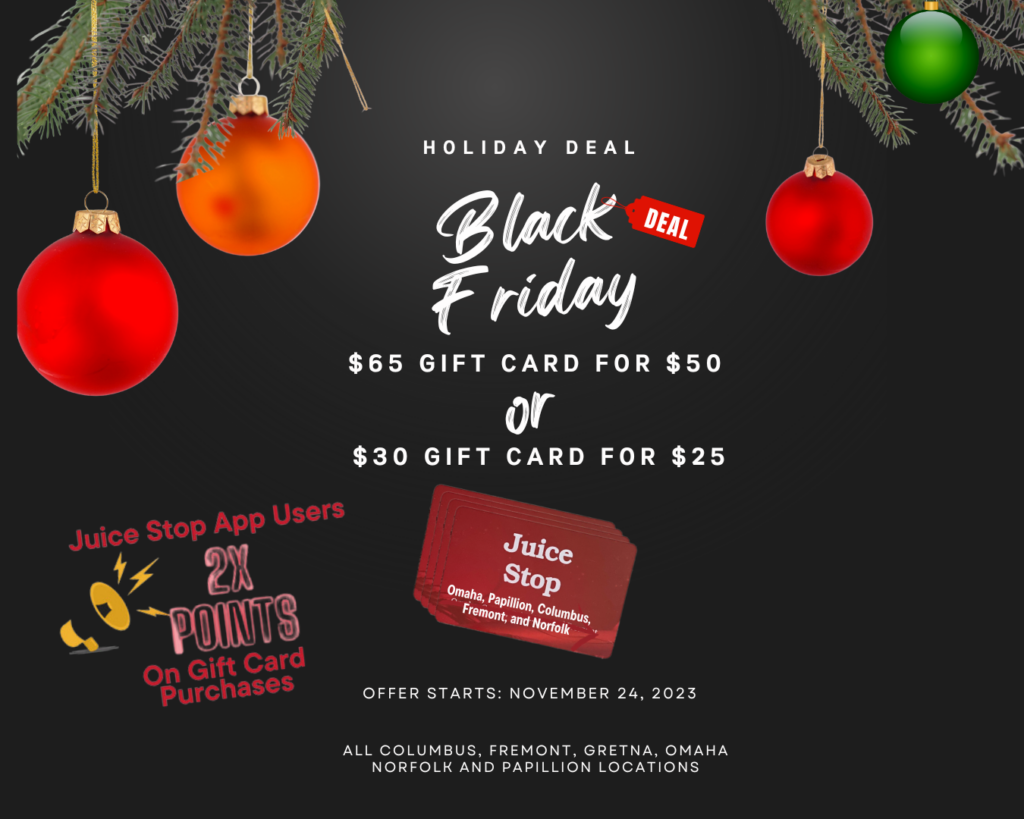 For Our Loyal Fruit Lovers
You already buy smoothies, why not collect some bonus rewards? Our loyalty rewards program is our way of saying "Thank You" for being a great customer. Upon sign up you will receive a BUY ONE GET ONE FREE! And every 75 points you accumulate will result in a reward of one FREE regular menu smoothie.
*T&C apply. Add-ins and substitutions are an additional cost.